If you've been following me on Social Media then you probably know what exciting project I've been working on …! It's exciting news & I'm pumped for sharing this with you now 🙂
I'm hosting an Epic Virtual Event called: The Publishing Success Summit, on December 4th through December 18th, 2016. Don't wan't to miss the event launch? Then make sure to add your name and email address to the Pre-Notification list here:
http://PublishingSuccessSummit.com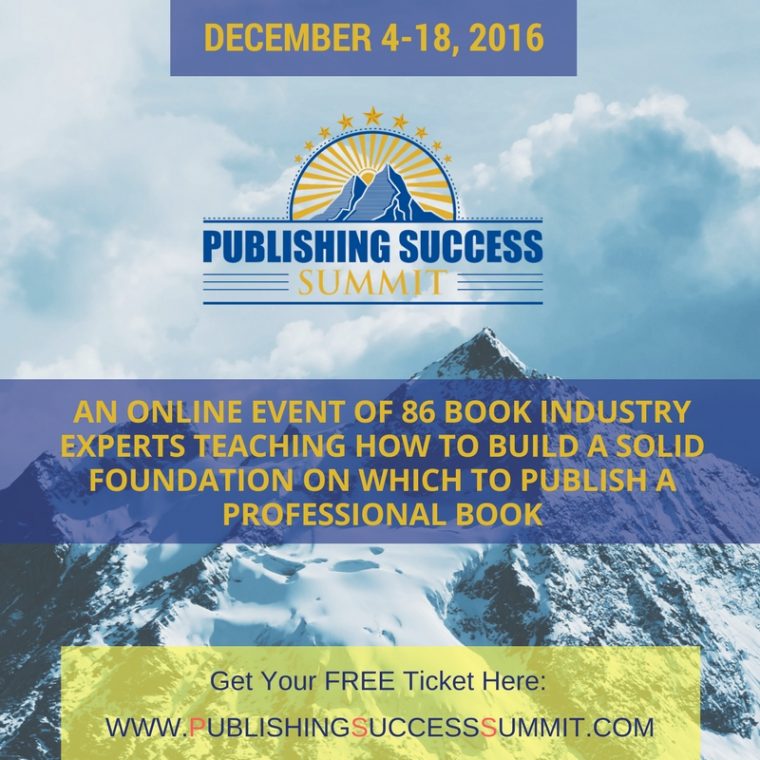 (c) Eric Van Der Hope – www.ericvanderhope.com
It'll be an online event where I'll be bringing you 65 86 Book Industry Experts made up of published authors, platform mentors, ghost writers, designers, editors, literary agents & publishers!
My goal is to help educate people on how to publish successfully so that they can share their message and make an impact on people's lives.
What I've discovered is that many writers and want-to-be authors (even already published authors) do not understand the publishing process and as a result they don't have much success publishing books.