All of us whether we are authors, artists, coaches, speakers, etc., have something valuable to offer. You have an experience to share, you have a story to tell, you have a service to offer, you have a message to share. Yet it's a challenge to get the attention necessary to reach those we want to help in order to make an impact and/or make a difference in their lives.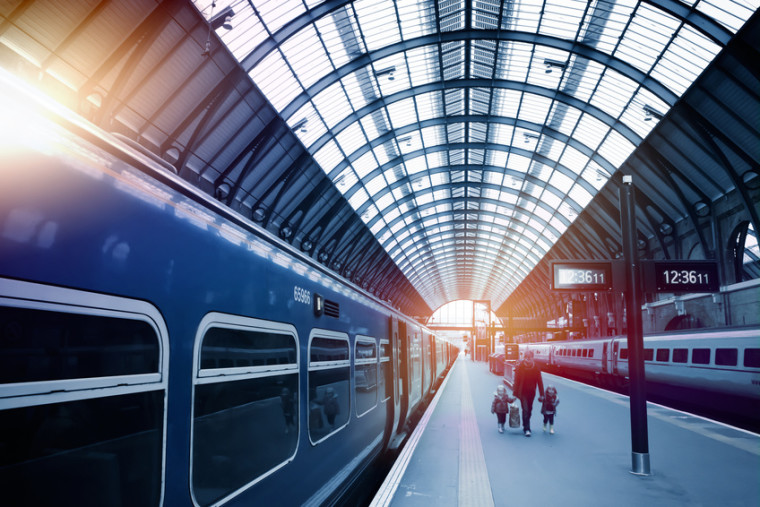 (c) Konstiantyn – Fotolia.com
Perhaps you've never thought about writing being part of a business, that it involves marketing, platform & audience building. This requires that each of us find ways to find our tribe, attract the attention of our audience, expanding our reach & perhaps creating additional income doing what we love.
There are people 'out there' that want your message/help. But you've probably discovered that it's much harder to get to them than it looks! However, it may appear that way, but it doesn't have to be that way!
You CAN create an income doing what you've always wanted to do – when you want.
You CAN get unsolicited comments from folks telling you what their issues/problems are (this is a good thing).
You CAN get folks anticipating your next book/product.
I'm sure you are asking yourself, "How?"
… by creating and building an effective Author Platform.
Aiyeee … the "P" word! You've probably heard this term referenced often as a requirement for getting a contract with a Traditional/Mainstream Publishing House. But it's just as important if not more so to have a platform whether you decide to get published traditionally or not.
However, it's just as important if not more so, to have a platform whether you decide to get published traditionally or not. More important, even if you are not thinking of getting published, it's just as important to have a platform!
So lets define what a Platform is.
However, there is more to it than that, which I'll get to in a moment …
So if you plan on becoming an author, if you wish to publish your book with a Mainstream Publisher or even if you are thinking of publishing yourself (as a Self or Indie Publisher), you need to think of building your Platform – also known as your Author Platform.
A proper foundation for a platform starts with building your website/blog, finding your tribe, growing your list, engaging your audience and reaching out via Social Media (Facebook, Twitter, LinkedIn, etc.)
Here are more specifics in defining what a Platform is:
It's about Building Brand Awareness.
It's about Your Visibility (who knows of you online/offline, through the media, etc.).
It's about Your Reach (Where are you making an impact? Where's the Proof of your engagement?).
It's about Your Knowledge and Know-How of Your industry/topic/genre.
It's about your Authority (What are your credentials and how credible are you?).
It's about Who Knows You.
It's about Your Target Audience (Your Tribe, your friends, your potential customers, your customers, your List – Your Connections.
It's about Your Ability to attract Attention, Buzz, Excitement, Momentum (this is NOT the same as 'screaming'/'yelling' and saying "Look at me! Look at me!" to everyone you may meet on or offline! It's NOT self-promotion).
It's about Your Products, Books and or Services that you Provide/Create.
It's about Leverage.
It's about Consistent focused effort developing your network/career.
It's about Attracting People to You Without Having to Beg people to Listen To You.
This is what having an established Platform is all about & it doesn't happen overnight!
That's why it's extremely important that platform building and marketing start early on in a writer's career. Most folks who attempt to do this AFTER their book is published discover that it's much harder to do and they get completely overwhelmed with everything that needs to be done. This is also one of the reasons why those same authors get turned down by Mainstream publishing houses because they have no platform/credibility.
If you are interested in learning about platform building/creation in more detail, I highly recommend the following books :
"Platform: Get Noticed in a Noisy World" by Michael Hyatt
"Build Your Author Platform: The New Rules: A Literary Agent's Guide to Growing Your Audience in 14 Steps" by Carole Jelen & Michael McCallister
"Create Your Writer Platform: The Key to Building an Audience, Selling More Books, and Finding Success as an Author" by Chuck Sambuchino
"Author YOU – Creating and Building the Author and Book Platforms" by Dr. Judith Briles
"Get Known Before The Book Deal: Use Your Personal Strengths To Grow An Author Platform" by Christina Katz
Further information on platform building can be found by doing research online, simply using search terms like: "how to build an author platform" in your favorite search engine.
In next issue of my newsletter I'll be answering the question: "Why you need an author platform?"
… would you mind doing two things?
Thing #1: If you'd like to add to the discussion, feel free to comment below.
Thing #2: Share this article on one or more of your social media platforms (eg. Facebook, Twitter, LinkedIn, Google+, etc.,)
Don't Miss Out on Future Posts...!
If you found this article to be beneficial, feel free to register to my blog/eZine (below) so that you don't miss out on future posts.
I value your privacy and would never spam you