It's 2016 . . . ! Thank you for joining my community. It means more to me than you know!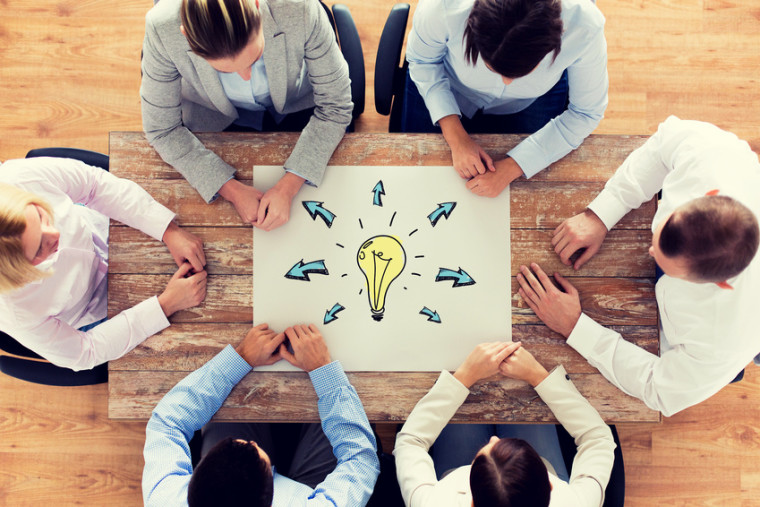 (c) Syda Productions – Fotolia.com
I've been told from folks within this community (the same community you are part of as a reader of this blog), that I'm very generous with my time and willing to assist those in need of help. I'd have to agree that that is a pretty good observation/assessment. Here is a comment from a member of our audience:
"Eric is a rare mentor for self-publishing authors who is a subject matter expert on self-publishing and open to share secrets he has learned along the way. What makes Eric Van Der Hope amazing is his generosity to mentor new authors without making us feel ignorant, with complete patience. He is also a master with social media and all marketing mediums and uses it with honesty so you can trust him and his advice." – Sudha Jamthe (author of "The Internet of Things Business Primer")
I'm humbled … but most important I'm extremely happy that I've been able to add clarity for folks that want to share their message and ultimately make an impact on their audience.
As you may know, I've started up a new project where I'll be writing a weekly news article, sharing tips and resources on how authors can build their platform & help transform their message into a bestselling book. So whether you are contemplating becoming an author, need help building your author platform, you are in the beginning stages of the publishing process, you are interested in becoming a bestselling author or even if you are a seasoned author, this eZine should be a perfect fit for you.
With all the information and noise out there, I'm honored you've decided to let me into your inbox but more important – into your life. And even if you do decide to unsubscribe at some point of time because my message may not be resonating with you, I completely understand & will not take it personally. So … you aren't locked in here! lol.
Whether 2015 was a good year or a bad year for you, I'd like to challenge you to make this year a better year! Almost everything we do is controlled by our attitude (mindset) & the choices we ultimately make. So if I'm going to challenge you, I'm going to challenge myself, and here is how:
I'm committed to helping you (my audience) by writing an informative eZine that will share valuable resources and tools that'll bridge the gap on your way to reaching your goals.
I'm currently creating an educational course that'll help those interested in becoming a bestseller titled: "Publish Your Bestseller" – a Step-by-Step System to Transforming Your Message Into a Bestselling Book.
I'm currently wrapping up a mini-course that explains how to set up pre-orders on Amazon (for print books).
Many folks learn by asking questions. When your questions are answered from a knowledgeable source, you are most likely going to learn new information or skill that could help advance your knowledge in a specific topic. I've included a list of 25 questions on building an Author Platform (which will provide a solid foundation for transforming your message into a bestselling book). I'll answer each question as a topic on this blog over the next couple months. Take a look at what's going to be discussed:
What is an author platform?
Why do you need an author platform?
Is it important to have a platform to succeed?
What steps should I take to develop an effective author platform?
What are some methods to promote and market your book?
What steps can I take right now to start building my platform?
How do you target an audience?
How do I get traffic to my author website?
How do you get reviews for your book?
What important elements should my website have?
What resources should I use to help build my platform?
What important elements provide a good foundation for an author platform?
What type of people should I be searching for as part of my audience?
Should I build my author platform before publishing?
How can I make new connections with my audience?
In what ways can I engage with my audience?
How do you suggest I keep in touch with my audience/readers?
How can I connect with 'influencers' in my target market/genre?
How do I organize and connect with book launch partners?
What are virtual book tours and how can I organize my own?
What can I do to optimize my Amazon Author Page?
How can I set up my Author Central account on other Amazon language websites?
What ways can I optimize my website to attract my audience?
Where can I find my ideal audience?
How can I build & nuture my list?
… would you mind doing two things?
Thing #1: Leave a comment or ask your own question that you feel needs attention.
Thing #2: Share this article on one or more of your social media platforms (eg. Facebook, Twitter, LinkedIn, Google+, etc.,)
Don't Miss Out on Future Posts...!
If you found this article to be beneficial, feel free to register to my blog/eZine (below) so that you don't miss out on future posts.
I value your privacy and would never spam you